Featured Stories, Joint Program on the Science and Policy of Global Change, MIT, MIT EAPS, News | April 26, 2017
Leshner Leadership Fellow Noelle Selin Catalyzes Dialogue with Public, Policymakers
MIT researcher Noelle Selin helps bring scientific evidence into public decision-making
By Lauren Hinkel
MIT EAPS and IDSS Associate Professor and PAOC member Noelle Selin recently traveled to Washington, D.C. for the 40th annual XL MIT Global Change Forum. The meetings — which convene a select group of representatives of industry, government, non-governmental organizations, national and international policymaking bodies, and research groups — provide an unofficial, neutral setting for analysis and discussion of science and policy aspects of global environmental change. They also offer a platform for independent assessment of studies and policy proposals. This year, Selin addressed this year's theme "new challenges in global change research" by speaking about some of her research that quantifies co-benefits of health and economic impacts of air pollution changes as climate policy is implemented in the United States.
While in D.C., Selin, who is highly involved with policy-informed science education, visited organizations focusing on these issues along with several graduate students from MIT's Technology and Policy Program (TPP). Students met alumni and friends of the program at the Office of Management and Budget, the World Bank, DOE, NASA and AAAS (to name a few), and were able to hear from practitioners about the role that science plays in policy-making in the capital.
It's public engagement like this on the nexus of atmospheric chemistry, air pollution, climate change education and environmental policy that earned Selin a position as a AAAS Leshner Leadership Institute Public Engagement Fellow for 2016-2017 along with 14 others. With the cohort's focus on climate change, Selin contributed her expertise on modeling of toxic substances and their broader effects on society, human health and the environment to the group.
While Selin has long worked at the intersection of climate research, policy and communication, the fellowship gave her additional agency to pursue this path. "Being a Fellow has given me more focus, more strategies, and also the recognition that yes, this is a part of what I should be doing in my position," she told AAAS News.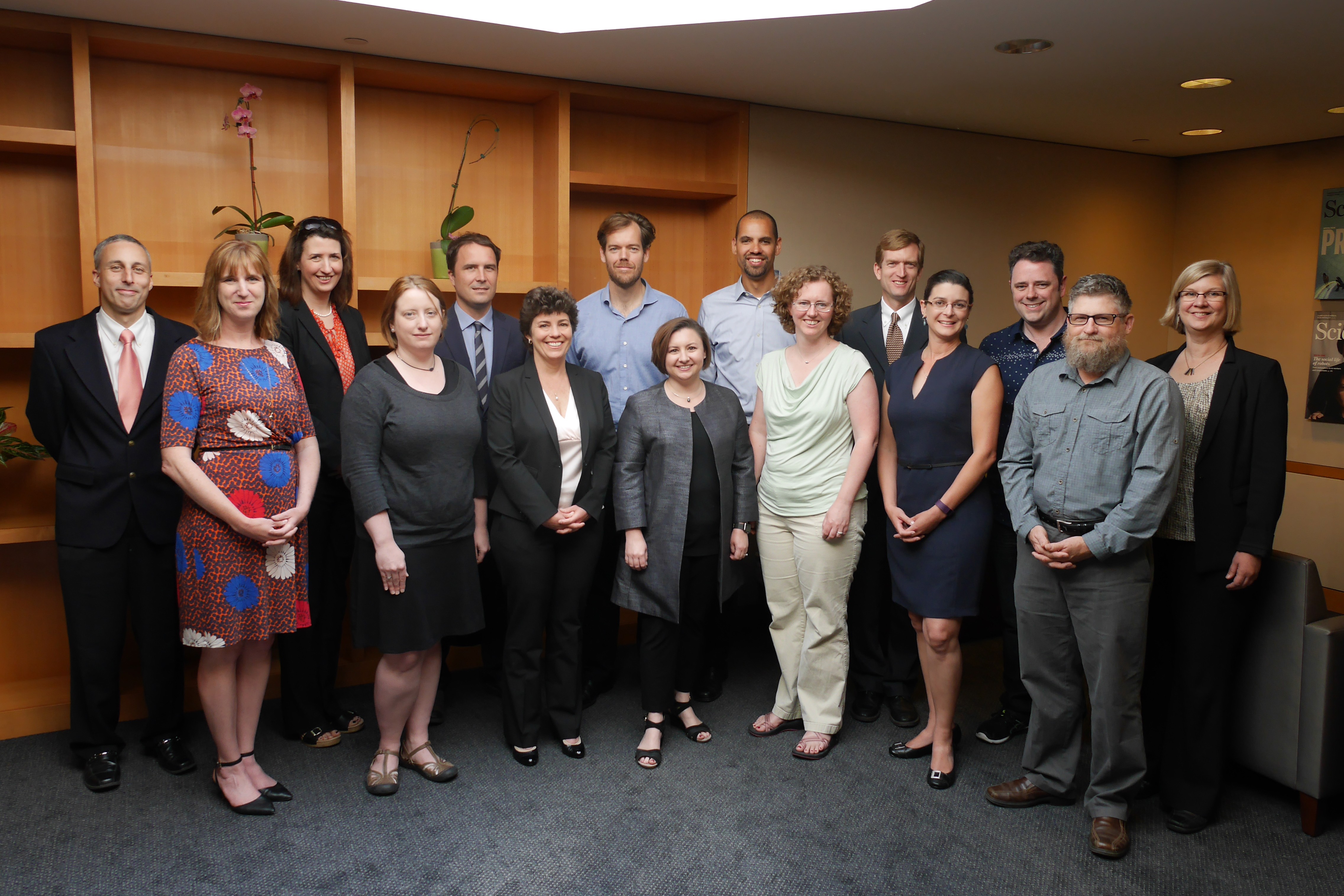 During her time as a Leshner Leadership Fellow, Selin has become involved with new educational and engagement activities, which extend beyond her appointment. She began a project with the MIT International Policy Lab, which connects scientists with the social and political impacts of their work, in order to share her research on mercury pollution with the Minamata Convention, a global treaty addressing the issue. She's co-teaching a one-week MIT Professional Education course on the basics of climate change with professor Dan Cziczo later this year, all the while writing papers and developing curricula on the topic that's constantly evolving.
Most of all, Selin said, the fellowship encouraged her to reach out to journalists, interested parties and the public to get the message out about the latest science, to consider the implications of research on policy development and to urge others to partake in its best practices as well. "I think one of the best things about the fellowship was meeting and interacting with people who also have interests in communicating with the public and engaging with stakeholders…And it's great to have this network to bounce ideas off of and to think more critically about these efforts, which are important but are sometimes overlooked in academia."