Featured Stories, MIT, MIT EAPS, News | May 4, 2018
Daniel Cziczo Awarded Tenure
EAPS Congratulations – Daniel Cziczo has been awarded tenure.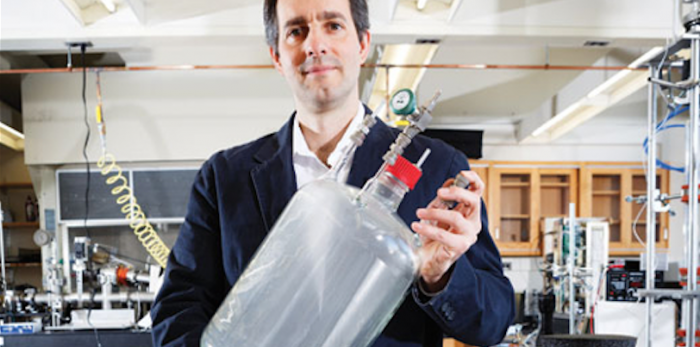 By Helen Hill | EAPS News
The Executive Committee of the Corporation has approved tenure for Daniel Cziczo, effective July 2018.
Dan Cziczo is an atmospheric scientist interested in the interrelationship of particulate matter and cloud formation. He came to EAPS in 2011 from PNNL where he had been a Senior Scientist in the Atmospheric Science and Global Change Division and Director of the Atmospheric Measurement Lab in the Fundamental Science Directorate.
Cziczo's research group utilizes laboratory and field studies to elucidate how small particles interact with water vapor to form droplets and ice crystals, which are important players in the Earth's climate system. Experiments include using small cloud chambers in the laboratory to mimic atmospheric conditions that lead to cloud formation and observing clouds in situ from remote mountaintop sites or through the use of research aircraft.
Current specific research interests include chemical composition of atmospheric aerosols with an emphasis on their effect on cloud formation mechanisms, Earth's radiative budget, and meteoritic debris and launch vehicle emissions in the atmosphere.
Cziczo holds a PhD and masters in Geophysical Sciences from the University of Chicago (1999) and a bachelor degree in Aeroscpace Engineering from the University of Illinois (1992.)